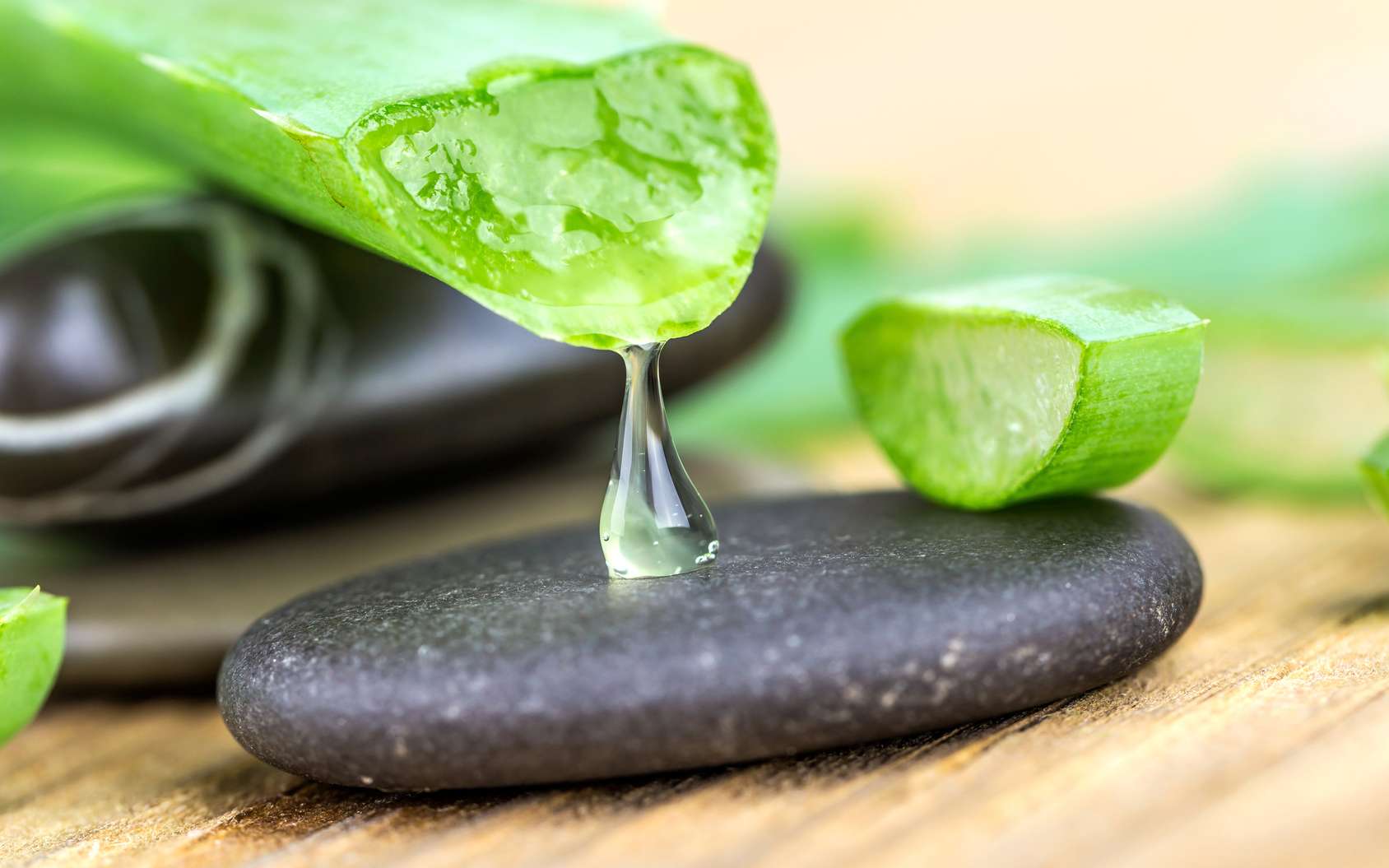 Aloe vera, a rich ingredient
A plant with multiple benefits for a natural cosmetic
Aloe vera has been adopted in traditional medicines in many hot regions of the world. This oily plant, used since antiquity, has many benefits not only for internal use, but also for external use. Indeed, aloe vera has many qualities to take care of your health. It retains its benefits in the gel of the outer layer of its leaves. In dermatology and cosmetology, only gel is used. It is mixed to obtain a smoother texture to mix with the preparations. Thus, we find aloe in different forms: gel, capsules, lotions and creams. The main components of aloe vera are:
- Vitamins
- Minerals
- Trace elements
- Enzymes
- Monosaccharides and polysaccharides (carbohydrates)
- Amino acids Regarding the multiple benefits of this plant, Aloe Vera relieves skin conditions, such as acne, eczema, psoriasis and burns. It is also equipped with a mild analgesic to fight muscle pain.
In addition, because aloe vera has a high water content, it will moisturize your skin in depth. It also accelerates and promotes wound healing and regenerates the mucous membranes. It is mainly for its moisturizing qualities that Austral Homme uses this rich ingredient in its shower gel and face cleanser formulations.