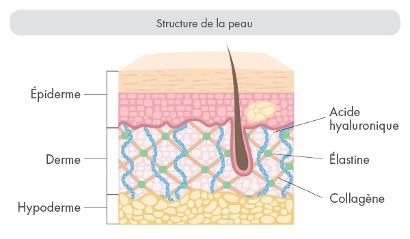 Why use a moisturizer ?
Why use a moisturizer? What are the benefits? And how to choose it? We will enlighten you on these questions that men often ask themselves.
It seems obvious that the first benefit of using a moisturizer is the hydration of the skin.
Moisturizing is important because it helps maintain the moisture level necessary for your skin's good health.
Moisturizer works by forming a protective barrier on the skin's surface to prevent moisture from evaporating, so your skin stays hydrated throughout the day.
Regular use of a moisturizer strengthens the skin barrier, and allows the skin to better resist external aggressions.
It also improves the skin's texture, suppleness and smoothness, and contributes to a more youthful and radiant appearance.
In addition to moisturizing, AUSTRAL Homme has chosen to add specific qualitative active ingredients to its creams and face care products to target complementary benefits:
The moisturizing, soothing & anti-aging cream combines three effects. This cream has an immediate moisturizing effect that you will keep throughout the day and a soothing effect, especially for those who shave or have sensitive skin.
After a few weeks of application, thanks to the combination of olive oil and beech buds that compose its formula, it also has an anti-aging effect.
These natural and organic active ingredients, rich in anti-oxidants, polyphenols and vitamin E, stimulate the production of collagen and elastin, thus improving the skin's firmness and reducing the appearance of fine lines and wrinkles.
They also regenerate the skin cells, and strengthen its natural protective barrier. This cream with multiple benefits is very appreciated by all its users and is suitable for all skin types.
The matifying moisturizing cream has moisturizing capabilities based on the qualities of hyaluronic acid that penetrates the layers of the epidermis to immediately plump your skin from within and maintain hydration throughout the day.
This active ingredient, naturally present in our body, deeply moisturizes your epidermis, smoothes fine lines, and improves the firmness and tone of your skin.
This hydration is combined with a purifying and matifying effect thanks to the use of coconut water and organic Siberian Ginseng.
These organic active ingredients detoxify and regulate your skin to visibly improve its appearance and give it a radiant complexion.
Finally, the nutritive anti-aging care targets more precisely the fight against the effects of time.
Rich in vitamin E, antioxidants and phenols, the argan oil, grape and poppy synergy effectively fights against the signs of skin aging.
This care, very nourishing for your skin, restores flexibility to your skin and visibly reduces wrinkles.
With daily use, this nourishing anti-aging treatment will gradually bring out your youthful features!
In order to obtain the full effectiveness of the benefits of our creams and care products, it is necessary to cleanse the skin thoroughly before application.
AUSTRAL Homme offers a softening face cleanser formulated with natural and organic active ingredients, without sulfates or soap, for daily cleansing without drying out the skin.